Accurate Live Captioning from US-Based Real-Time WritersWith more than two decades of proven expertise, TScribe sweats the details so you don't have to.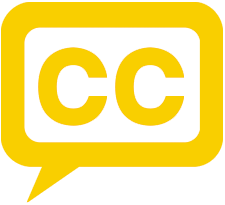 Closed Captions Made Simple
If you are considering live captioning services to enhance your video content, don't wait another minute. TScribe's team of US-based Live Captioners set the standard for quality. From Finance to Legal Services, Insurance firms to Health Care providers, we've done Live Captioning for more than a decade.  So if need high-quality captioning services, contact TScribe today.
Why Use TScribe
99.5% Accuracy
Our word-matching rate is among the highest in the industry. We invite only the most educated, experienced, and talented international transcriptionists to join our team.
 100% Human-Generated
Other low-cost agencies use speech recognition software that yields transcripts of poor quality. We do employ proprietary technology to help our transcriptionists work more accurately and faster, but every word is always typed by a human.
Exceptional Quality Assurance
Our system of quality checks and client feedback on each project ensures that only the best transcribers stay in our network. Our clients receive exactly what they come to expect from us: accurate, reliable, professional transcripts.
Our 4 Step Process
Create Order
Upload Audio
Using our proprietary platform, you'll be able to easily upload your audio files & send your order details.
Live Captioning
Event Begins
We'll assign your order to our expert live captionist who will securely and promptly caption your files.
Quality Assurance
Quality Checks
Our system of quality checks ensures our clients receive exactly what they come to expect from us: accurate, reliable, professional captioning.
Order Completion
Get Transcript
Get your transcripts via email. We invoice you when everything meets your satisfaction.